Monowire
WIRES ENGINEERING monowire cutting machines are designed for high productivity and reliability stone slabbing and squaring. Each machine is fully automatic and, thanks to an avant-garde computerized control system, allows to insert, monitor and modify the cut during each phase.
Profiling wire saw
Le macchine sagomatrici a filo diamantato sono monofilo appositamente progettate per il taglio di lastre e profili secondo gli assi XY su materiale lapideo. Le operazioni di sagomatura si realizzano tramite 2 coppie di volanetti rotativi montati su un asse rotante motorizzato gestito dal computer, garantendo un mantenimento ottimale della posizione del filo.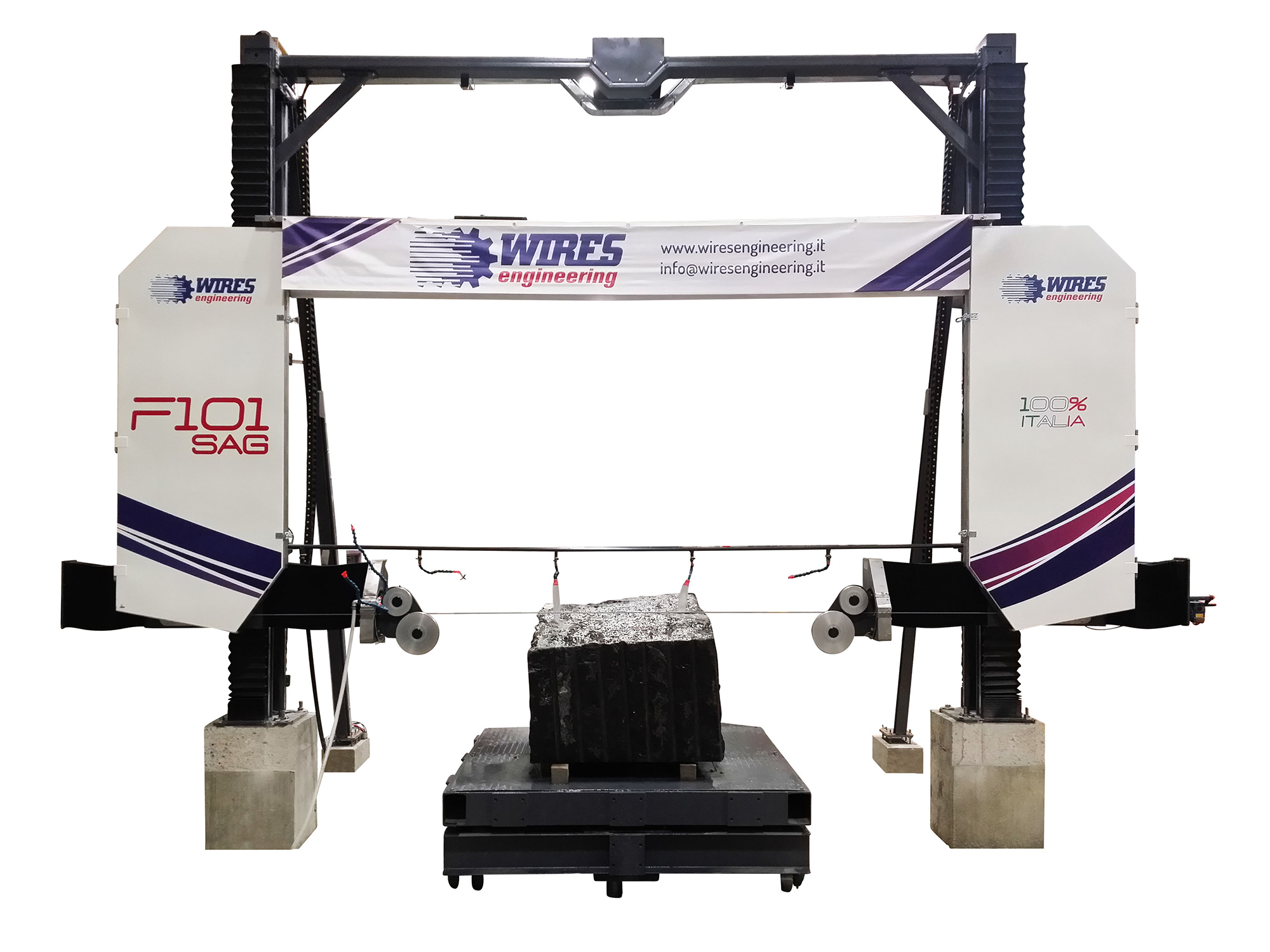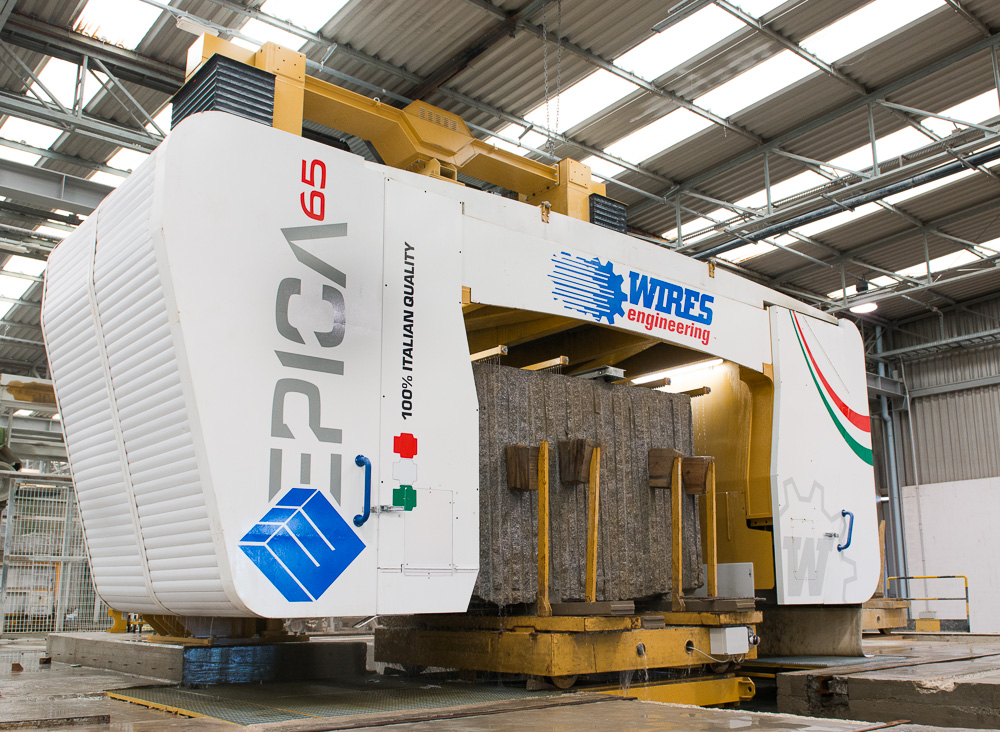 Multiwire
WIRES ENGINEERING compact multiwire machines are designed in order to maximize the efficiency in the processing of a block in to slabs and thickness. The simplicity of operations, the limited installation space, the guarantee optimum productivity rate, are only some of the strength point of WIRES ENGINEERING multiwire cutting machines.